Advertisement

Without doubt, careers in the medical industry are among the highest-paying jobs, and they present many opportunities to climb the ladder. In other words, they're among the most profitable of the professions. However, this isn't the only reason that a high number of students enter the field of health sciences. The industry is fast-growing, with many opportunities; it also presents the chance to impact people's lives in a positive way, while enjoying the excitement associated with the job. Basically, there are various reasons you should pursue a degree in the medical industry besides the chance of earning a decent pay. Read on for other compelling reasons below.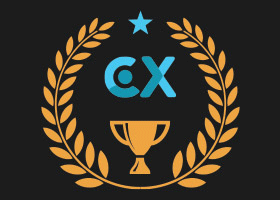 Opportunities for Growth
Statistically, the medical industry has many of the fastest-growing careers. Also, the fact that the industry has about 13 million job descriptions around the world is an encouragement compared to other industries. To add to this, there is a huge potential for growth, since opportunities grow with an aging population. The industry also continues to develop, with continued strides towards technological advancements. This leads to an element of job security and stability in the industry.
Service
Compared to other livelihoods, the medical industry presents greater opportunities to directly or indirectly make a difference in the world, and there is no greater satisfaction than knowing that your job positively influences other people's lives.  Also, remember that those with student loans can find themselves financially stable due to student loan forgiveness for those who work in the field of public service.
Diversity 
There are countless jobs for every degree level out there.  If you're just out of school, the industry can set your career in motion quite easily, whether you have a high school diploma or a PhD. It's easy to relate many fields of study back to the health sector as well, so don't fret if it seems that your interests aren't relevant enough. Consider a certificate or minor if that's just undeniable.
Stability
A degree in the health sciences one of a few degrees known as a "hard degree." Unlike Philosophy or English, if you major in Nursing or Chemistry, no one will ask "Well what are you gonna do with that?!" because even if you don't end up in the health sciences, you'll have work. Health science degrees exhibit a strong work ethic, vast knowledge and lucrative skills. Never forget that they also compliment other degrees well – for instance, something more broad like business can be honed to something very specific with a chemistry degree. For more info on dual degrees like this, check out thebestcolleges.org.
Opportunities
You will always have a job with a health care degree. This is because, no matter what state or country you live in, there will be people who get sick or otherwise need to get better. Even if you know you want to do something else, like start your own business, you can always rely on your health science degree to get you a back-up job!