The days were there that the kids were not allowed to spend more time on the laptops or screens. They used to be given a book to read instead by parents. But times seem to changing now, as more and more electronic advancements and technological drifts have brought forth new and innovative concepts. The kids nowadays are allowed and encouraged to spend more time on screen. The reason for this is education and learning is more facilitated through hearing and seeing rather than reading a book for kids.
The new app store for eReaders called the Nook Kids store from Barnes and Noble is the latest happening in the kid's world as of now. The "Nook Kids" collection is said to include more than 12000 digital books, and includes a lot of classical digital books that is the digital classics which include "Go Dog Go" and "Jamberry."  Some of the books have even got some enhanced editions which allow for interactions with the book of playing of sounds from different objects on screen which are related to the story or classic being read. These interest kids more than the normal physical book which they read. For example, there is the ability to "pop" the berries from a "Jamberry" page on the screen, or to click a button to set the Ferris wheel in an illustration spinning.
The store provides the option of reading books as well as books being read out to you. Yes, this is one of the most interesting facts of this book store. The books shall allow for them to be read out to you by the pressing of a button. There is a narrator which will read the text cloud. This way of learning is much more appealing to the kids than the normal reading from books. Most of the parents even spend lots of money after pop up books which shall appeal to the senses of the kids and encourage them to read more and more of the books. But, this option of learning by listening is not provided by that. This technique is rather innovative and more of an interactive session with the young ones. The
children
will not only learn to pay more attention to listening, they shall also be visualizing and imagining the things they hear.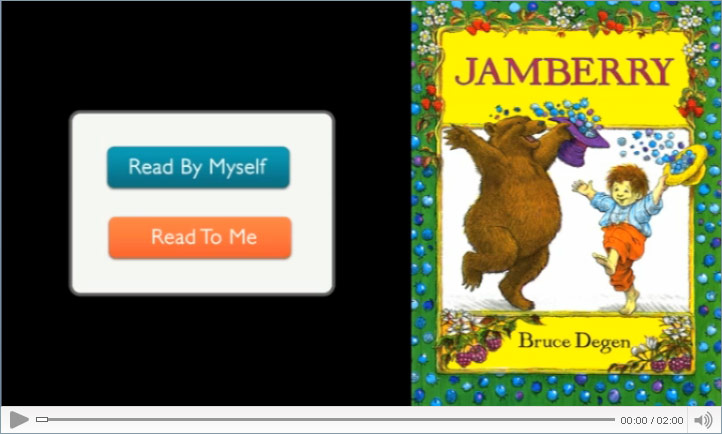 Many books come along with CDs for more and better understanding for the user. But, the Nook Kids store is more of a better option than those. But, even then, the experience of a parent to read out from a physical book to his kids and that from a virtual screen is entirely different and is not at all at par. The parents will definitely prefer to hold and turn pages while reading out a story to their young ones rather than doing so on a virtual mode on screen. The Nook Kids store is like an accessory or rather an additional augmentation, but not a necessity.